GIUSEPPE AIELLO
He is currently associate professor at University of Palermo, dept. of engineering, where he teaches Logistics and Supply chain management. He graduated in 1996, has been visiting scholar in Ohio State University in 1999, and received a PhD in production engineering from the University of Palermo in 2001. He has more than 100 publications in industrial engineering, 15 years of experience as a consultant and has been responsible of several research projects.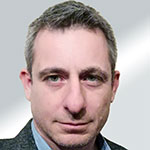 Giuseppe Aiello
Vice Presidenty Industrial Process

g.aiello@bluepooladvisors.com
+39 328.9182980
Giuseppe Aiello
Vice President Industrial Process



g.aiello@bluepooladvisors.com
+39.335 329685
Contact Us
Address
Pitt House, 120 Baker Street - W1U 6TU London (UK)
Your message has been sent. Thank you!