BJORN U SYREN
32 year as Chairman and board member in several companies and organizations (internal board Boliden Intertrade Group Switzerland, UK, Italy, US, NL, Sweden, 1991-1994,) - 21 year as President/CEO and member of mangement board, f.i Certus Invest AB Group, BIT AG, Switzerland, Intervect US Group. Turn-over ca 2 billion SEK/year upto ca 650 employees (from Asia to South America) Interim President & CEO AlimakHek Group US, Canada, Brazil, 2001-2002 - 21 year Advisory Boards (US, Europe, Middle East, Asia). - 1976 Chairman NUG. - 1979 (opponent on White Paper Anti-Dumping written at Harvard University, Boston Mass, USA) - 1979, White paper OECD/CMEA, Legal Aspects on the East-West Trade Relations, Uppsala University. - Different studies Kings College, London, Linköpings University, Slavic Institute, Uppsala, English Institute, Uppsala University - Post Graduate and Lecturer 1981-1985. (jur.kand 1976-1981(feb), L.L.M 1981) Export Law, at Stockholm University. - Offered research at Moscow University, Law 1981. - 1981 New World Order UNITAR; UN, etc Conference held in Uppsala/ Åland. - 1981 offered research in New York at UNITAR/UN via Prof Thomas Franck, Director of UNITAR and work 50 % at UN - 1981/82 HWWA Institut für Wirtschaftsforschung, Hamburg, Germany, dialogue with Max Plankt Institut, Hamburg - 1983 Ost-West Bibliotek Leidens Universiteit, Leiden, The Netherlands. - 2000, Sport and Excercise Phychology, Stockholm University. - Noted in 4 dissatations as Business Angel in Sweden, KTH, Uppsala University and Lunds University. (2005-2007) - 2003-2008, Chairman Red Cross Int'l Sector Uppsala, boardmember in RegionMitt, District Uppsala and Riksstämma, Swedish Red Cross. - Mentor to the Law Faculty, Juristernas Alumniprogram (Faculty of Law, Uppsala University) 2004—2016 - "Språngbräda panel" within Connect (2003--2008). Advisory Board Well-Head Safety Systems Group 2007--- Member of Society of Industry Leaders – GLG Council (2007-2019) Advisor to Local Politicians in Uppsala Commune, Sweden (2008—2009) Chairman of the Board, Butong AB, (2015-2019) www.butong.eu Chairman of the Board Otmekta Holding AB (2015---) www.otmetka.com - Chairman of the Board Well-Head Safety Systems AB (2016-- ) www.well-head.com - Chairman of the Board Metal Patent WHSS AB (2019-- ) Bijorn is actualli in charge as BPA Senior Advisors for the whole Scandinavian Peninsula.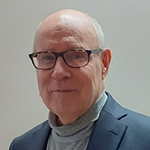 Bjorn U Syren
Area Manager
Sweden, Finland, Norway
bjorn@bluepooladvisors.com
+46 76 891 1417
Contact Us
Address
Pitt House, 120 Baker Street - W1U 6TU London (UK)
Your message has been sent. Thank you!