Roberto Donatelli
Roberto Donatelli appears in the international scene in 1984 whene Enrico Crispolti looks after his solo exhibition "Between Vision and Eroticism" in Macerata modern art museum and in the same year Vitalino Corbi introduces the artist in the solo exhibition "Back Neapolitan" in Rome,gallery "Centro di Sarro". In 1990-1992 he s in Denmark at Ylland Spiald Gallery, at Vaerket, at Randers Musik og Teaterhus, Langaa Raadhus, Laangaa Kommune. In the meanwhile he teaches at the Art Academy in Naples. Since 2008 he s teaching in Art Academy of Rome. He receives a prize at the "International Meeting 1990- Young Italian Painters". He partecipates the "Festival dei Due Mondi" in Spoleto introduced by Enzo Battara. From 1998 to 2001 he s in Brazil for collaboration with the interior designer Ugo the Pace. In 2003 he exhibits in Parma, at the M2 Gallery "The Eye Tells..." presented by the poet Michele Sovente and in 2006 at the exhibition "Lighting Star" in Rome at the Studio San Giacomo he collaborates again with the poet Michele Sovente. In Los Angeles, 2007, he displays at the Airport Art Walk, in the Los Angeles Art-Show. He creates a jewel for the Golden Globe Prize won by the movie "Nomad". He exhibits thene in Santa Monica at the "Ssculpture to Wear" gallery. In 2010 he displays at the Fabricart, thene at the Recta Gallery in Rome and the Dolphin palace in Rome at Antonella Rossi s he displays his jewel collection. In 2011 solo exhibition at Fabricart Roma. In 2012 solo exhibition at Fabricart Roma. In the same year at the gallery "Sole Roma" Isole. In the 2013 solo exhibition at the gallery "Il Sole". In 2014 solo exhibition at the gallery "Mediterraneo Positano". In the 2015 solo exhibition at the gallery "Il sole Roma" • "Morra" Foundation Naples. June 5th,2016. "Illumination" Exhibition only. • Q.ART Gallery and White Art Gallery – August 24th Los Angeles – "Reflactions" Exhibition only. • Lolulaki Gallery – Santorini (Greece) July 2017 "Baroque Waves" Exhibition only • WAG – White Art Gallery Los Angeles – March 2018 10th – April 10th Exhibition only • DOROTHEUM WIEN – March – June 2019 "EQUATION" all exhibition has been sold out.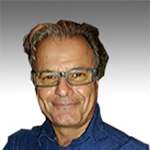 Roberto DOnatelliu/h4>
V.P. Artworks Sector

r.donatelli@bluepooladvisors.com
P +39 392 7270045

Contact Us
Address
Pitt House, 120 Baker Street - W1U 6TU London (UK)
Your message has been sent. Thank you!