JAAP VAN DER WESTHUIZEN
He is a qualified accountant and business manager at executive level, with rich solid experience in key financial, management and director roles over a wide range of businesses, ranging from tax and accounting advisory, hospitality, manufacturing and FMCG companies. He has a passion for business, identifying and improving business weaknesses, financial analysis and improving financial and operational performances. Leadership, management and being able to turnaround difficult and challenging problems in businesses comes natural to him, with a can-do attitude. He sees himself as operationally strong, financially aware and commercially astute with high EQ and ability to connect with people at all levels in culturally diverse environments to lead and motivate people to function successfully as cohesive teams, with skills across all aspects and disciplines of business, including marketing, HR, legal, customer and supplier interactions. He believes systems are the building blocks to achieving goals, personally and in business. His biggest career highlight is obtaining permission to list Profile Concrete Equipment on the JSE ALT-X board and presenting the company to the JSE board. This highlight gained him invaluable experience in the financial markets and the importance of proper corporate governance on all levels of business. He delights in analyzing businesses and ways to improve performance, both operational and financial, with a keen understanding of marketing and sales.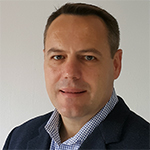 Jaap van der Westhuizen
Area Manager
South Africa,Namibia,Botswana
+27 72 301 5295 jaapvdw@bluepooladvisors.com


Contact Us
Address
Pitt House, 120 Baker Street - W1U 6TU London (UK)
Your message has been sent. Thank you!