nojabaei manoucher
He got a Bachelor in computer science at Turin University of Italy, Spent more than 23 years to work with Italy and Spain in the field of ceramics and glass (machinery , raw materials and spare parts) and more than 7 years acts as sales agent for both, photovoltaic and wind power. From 2017 to present served as Chairman of the Board pf Mana International Business. From 2019 he also acting as Agent for the Middle East area for Guidetti Srl, an Italian firm producer of recycling machinery for cables and electrical equipment and, always as Agent for the Middle East area, he's acting for the GPIII srl, an Italian Company involved in the Solar Panel market.Actually he is in charge for the Blue Pool Advisors as Area Manager for the South MEA Markets.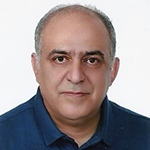 Nojabaei Manoucher
Area Manager South MEA Market
m.nojabaei@bluepooladvisors.com
P +98912 134 5077
+9821 8841 4229
Contact Us
Address
Pitt House, 120 Baker Street - W1U 6TU London (UK)
Your message has been sent. Thank you!