Valerio Masciolini
He has many years of experience as a real estate broker and as a real estate business developer, maintains strong relationships with major clients and prominent companies throughout the country. He works as a real estate broker for luxury properties such as hotels, mansions, and castles, but is also a point person in the real estate industry for corporations, investment foundations, and real estate developers. Here are some names of companies he has dealt with: Kryalos sgr Spa real estate, Bay view real estate, Colony capiltal inc., Immobiliare Fondimmo, Cukierman & Co. investment house ltd, TSC Real Estate, LS Lexjus Sinacta, Prim Spa, Mood Hotels, Unipol real estate, InvestireRe, Fabrica immobiare sgr Spa, Empap Ente nazionale di previdenza e assistenza per gli psicologi, BoviRe Group, MEF Real estate group.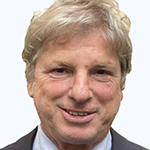 Valerio Masciolini
Vice President
Commercial Real Estate

v.masciolini@bluepooladvisors.com
+39.346.1870354

Contact Us
Address
Pitt House, 120 Baker Street - W1U 6TU London (UK)
Your message has been sent. Thank you!