ANDREA MEUCCI
He graduated in economics and commerce from the University of Perugia in 1992, joined the Register of Chartered Accountants of Perugia in 1995 and, in the same year, joined Studio Breccia e Associati, which he owns today. As part of the Firm's professional activity, Dr. Andrea Meucci is mainly involved in internationalization, strategic business consulting [both ordinary and extraordinary], buying and selling of companies and shareholdings [M&A and Corporate Finance transactions], corporate restructuring, due diligence, corporate crisis resolution [corporate restructuring, agreements, restructuring plans, Law 3, etc.], and corporate finance. He has been an expert witness in civil cases and an expert witness in valuations of companies and holdings. He is also involved in the preparation of annual and interim, ordinary and extraordinary financial statements, audits and statutory audits. He is responsible for the area dedicated to Sports and Cultural Associations and Private Entities, Consortiums, Business Networks and Cooperatives. Since 1995, he has been registered in the Register of Official Auditors and, since the establishment of the new register, in that of Auditors; he is registered in the Register of Technical Consultants to Judges of the Court of Perugia. As part of this activity, he has served and continues to serve as a Judicial Commissioner, Expert, Expert, and Technical Consultant, both biased and court-appointed, in civil litigation. He was a member of the Commission for the State Examination for the qualification to the profession of Chartered Accountant and Accounting Expert at the Faculty of Economics in Perugia. and since 2018 he has been President of the Internationalization Commission established by the Order of Chartered Accountants and Accounting Experts of the districts of Perugia and Orvieto and is a member of AICEC. He is a member of the Register of Innovation Managers and, through an associated company, is a Temporary Export Manager (TEM). He is a member of the presidency of the Alliance of Italian Cooperatives of Umbria and vice-president of A.G.C.I. Umbria Throughout his career he has often been a designer and lecturer on economics in ESF-funded courses. He is a speaker at courses, seminars and conferences on cooperatives, consortia and business networks, associationism, internationalization, with a specific focus on China and Persian Gulf countries.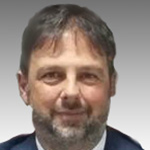 Andrea Meucci
Financial Amalyst for MEA Market
a.meucci@bluepooladvisors.com
+39.338.7208856
Contact Us
Address
Pitt House, 120 Baker Street - W1U 6TU London (UK)
Your message has been sent. Thank you!