MAYSAM PALIZDAR
Maysam Palizdar is an entrepreneur, developer of international business He is a professional with more than 12 years of investment experience, also acting as a developer of solutions for a wide range of organizations across the public and private sectors. Strongly qualified for his ability to analyze complex problems, accelerate innovative solutions and create new opportunities. He is also skilled in building communities, designing and implementing winning scenarios and achieving corporate objectives. Excellent communicator dedicated to achieving the maximum standards of integrity and professionalism. Actually he is in charge for the Blue Pool Advisors Ltd as Area Manager for the MEA Markets.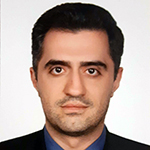 Maysam Palizdar
Area Manager EMEA Market

m.palizdar@bluepooladvisors.com
+98 912 395 7915
Contact Us
Address
Pitt House, 120 Baker Street - W1U 6TU London (UK)
Your message has been sent. Thank you!