Nastassya Imperiale
Graduated from the Faculty of
Law of the University of Florence, with a degree thesis in Sociology of Law entitled "Juvenile criminal mediation: juridical and sociological aspects", published and available on the L'Altro right website, at the page http://www.adir.unifi.it/rivista/index.htm in the section "Magazine" year 2007. In April 2010 he obtained the qualification of "Civil and commercial mediator" at the Faculty of Law, University degli Studi di Firenze through participation in the post-graduate specialization and specialization course entitled "Conciliation as a conflict resolution technique". In June 2012, he also obtained the qualification for registration in the lists for official defense attorney by participating in the advanced course entitled "Ethics and techniques of the criminal lawyer", held by the Territorial School of the Criminal Chamber of Pisa and by the Bar Association of Pisa. She has been a member of the Florence Bar Association since 2013, the city in which she practices as a lawyer, providing judicial and extrajudicial assistance in matters of civil and commercial law and criminal law. You have sponsored civil and criminal cases in various judicial districts.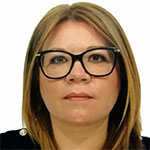 Nastassya Imperiale
Senior Advisor

n.imperiale@bluepooladvisors.com
+39 328.2755720
Contact Us
Address
Pitt House, 120 Baker Street - W1U 6TU London (UK)
Your message has been sent. Thank you!