Nagib Fejzi
President of the Economic Forum of Albania, Macedonia and Kosov, One of the 4 founders of Confindustria Banlkani in Tirana - Albania Vice President of the Chamber of Commerce of Northwest North Macedonia,Vice President of Confindustria in Skopje - North Macedonia, Economic Advisor to the Italian Company Sciencia, SRL in North Macedonia,First President of the Pan Albanian Economic Forum for Albania, Kosovo and North Macedonia, Professor in high school Faik Konica in Gostivar – North Macedonia, Honored and Decorated as Cavaliere della Repubblica Italiana by the Italian President on 2017.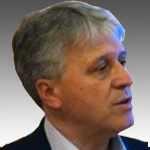 Nagib Fejzi
Area Manager Macedonia, Kosovo
f.nagib@bluepooladvisors.com
P + (389) 71 790 091
Contact Us
Address
Pitt House, 120 Baker Street - W1U 6TU London (UK)
Your message has been sent. Thank you!