CLAUDIO PERETTI
is a graduated Aerenautical Engineer with long experience in both, Military as Civilian Aviation, Aerospace Engineer, approved Head of Design Organization by EASA for the design of new aircraft and their parts. Skilled in maintenance, design and manufacture of aircraft, special vehicles, amphibious and electric vehicles. Officer of the Corp of Engineers of the Italian Air Force, He actively participated in the development of the MRCA Tornado Aircraft After resigning from the Air Force as a Colonel,he has been involved in several roles: commercial director, director of quality, after sales support manager, aircraft maintenance manager, technical director, consultant for design and certification of a special amphibious vehicle for the Navy Landing Forces. After winning a NATO tender, he has been nominated chief engineer for the transfer of know-how of an important anti aircraft missile system from the USA to the European NATO countries. Expert in various technologies and industry sectors: unmanned aircraft and drones, robotics, composite materials, electro optic systems for security and anti intrusion control. Also expert in the determination of industrial costs and cost of labor for aeronautical, mechanical industries and for companies manufacturing composite structures (carbon fiber, kevlar, fiberglass) up to the aeronautic level of quality. Expert (No. EX2006C201005) of the European Community for the evaluation of financing of aeronautical research projects. Expert of the Italian Ministry of Instruction, University and Research for the determination of the eligibility of the enterprises to be financed for technological research and development projects (SIRIO - Sistema Informatico Ricerca Italia Online).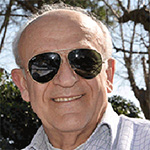 Claudio Peretti
Vice President Aviation Market
c.peretti@bluepooladvisors.com
+39 393 1611944
Contact Us
Address
Pitt House, 120 Baker Street - W1U 6TU London (UK)
Your message has been sent. Thank you!