TEKLE ASFAW DESALEGN
PROFESSIONAL PROFILE
Highly accomplished Legal advisor with broad legal knowledge and history of providing counsel to government and private organizations for 21 years. Thorough in analyzing statutes, ordinances and data. Have helped many companies to open their business on an international level, mainly in Africa. Identifying investment opportunities in the developing world, as well as transfer of technology and know how. Currently negotiating banking instruments on behalf of clients: BG, SBLC,etc.

EDUCATION
Teferi Mekonen School - Addis Abeba | High School Diploma 1982
• Professional development completed in Social Sciences Padova University - London School of Economics - London - United Kingdom |
Master in International Corporate Law, 1998 London
London School of Economics - Greater London, England | Master of Science Business Administration
Boston University- Boston, MA | Ph.D. International Cooperate Law

SKILLS
• Team leadership • Planning and implementation • Conflict resolution • Presentation and facilita

WORK HISTORY
INDEPENDENT CONSULTANT | Consultant for several companies especially when they want to move to Africa and the Middle East
LEGAL ADVISOR | • Interpreted laws, rulings and regulations for individuals and businesses. • Apprised clients of potential risks and costs associated with each course of action. • Minimized risk exposure through careful advice on business operations and strategic plans.
CORPORATE LAWYER - Drafted and negotiated non-disclosure agreements and financial transactions on behalf of company. • Financial advisor on investments and bank instruments negotiation.
PART TIME INSTRUCTOR Part time instructor on preparing, organizing and delivering public lectures
TRAINER-EDUCATIONAL TRAINING SCHOOL - Stockholm, Sweden Worked as trainer for leadership and public speaking as well as international relations.

•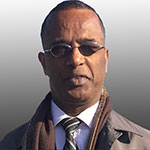 TEKLE ASFAW DESALEGN

Ethiopia,Kenia,Somalia,Sudan,Eritrea
t.desalegn@bluepooladvisors.com
+39 366 2748687
Contact Us
Address
Pitt House, 120 Baker Street - W1U 6TU London (UK)
Your message has been sent. Thank you!