TOMAS PITKAUSKAS
He is a results-oriented finance professional with extensive experience in accounting, treasury and investment management and financial control for individual companies or groups of companies. In the past, he has led large-scale projects for IT systems integration with businesses, integration of newly established and acquired foreign subsidiaries, etc., in addition to his regular CFO duties. I have held positions as senior finance manager in large companies such as MAXIMA Group (leading retailer in the Baltic States) and as CFO in medium-sized companies with subsidiaries in Western and Eastern Europe, Turkey. Starting in 2020 he will be involved in financing (both debt and equity) and re-financing large-scale renewable energy projects (solar/wind/biogas) in Lithuania, Latvia and soon Estonia. Contributes to the creation of a community of investors, developers/builders to promote renewable energy development in the Baltics. Fluent in Lithuanian, English, Russian, and fair Polish.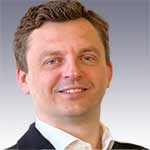 Tomas Pitkauskas
Area Manager Baltic Countries

t.pitkauskas@bluepooladvisors.com
+370.65237746

Contact Us
Address
Pitt House, 120 Baker Street - W1U 6TU London (UK)
Your message has been sent. Thank you!