Giuseppe VADALA'
More than 36 years in the construction world, first as a designer, later as a manager and supervisor of the realization of large public and private contracts, and then moving to top management activities (first DG, then AD and VP of Condotte Immobiliare SpA) for more than 15 years, have allowed Eng. Giuseppe Vadalà to acquire diversified and articulated skills typical of the management of medium/large sized companies included in large groups with national and international activity. In particular, the specialization for over 20 years has been consolidated in the world of real estate, development and services all related to Real Estate, in the conception and implementation of large projects and finally in the tourist port. The interventions followed in different regions of Italy (from Veneto to Sardinia, from Tuscany to Marche, from Lombardy to Lazio) have covered the most varied industries and every type of intervention - from the recovery of captive properties to residential complexes, from shopping centers to hotel interventions, RSAs and tourist accommodation operations - almost always referable in the sphere of complex operations. Since 2016, he has been working as a consultant, building on previous experience particularly in the tourist accommodation and tourist port sectors, and an entrepreneur with a company that deals with structural timber construction. He has held various board positions. member of ANCE's Building and Land Commission, referent of Assoimmobiliare committees and vice president of Terotec, today he is a consultant for the Lombardy Region and vice president of the Wood Commission of the Order of Engineers of Rome. Trained in big business, he has been able to transfer to SMEs the management logic of industrial groups towards stakeholders and shareholders. He has a particular focus on sustainability and green, so much so that he has been certified as a Rina and Accredia sustainability manager. Eng. Vadalà assumes the role of executive vice president of the entire Real Estate division .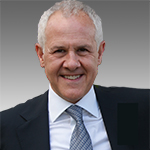 Giuseppe Vadalà
Executive Vice President RE dept.
g.vadala@bluepooladvisors.com
+39.331.9763366

Contact Us
Address
Pitt House, 120 Baker Street - W1U 6TU London (UK)
Your message has been sent. Thank you!