ANGELO ZERILLI
Retired Vassel Captain. Formerly Head of Secretariat of two Undersecretaries of State, he was for 12 years National Head of Tourist Ports at the Ministry of Transport-General Directorate of State Property and Ports. Signatory of the Torrese-Stabiese Area Contract by delegation of the Minister of Labor; Member of the Commission of the Presidency of the Republic for Roma Capitale, for the Jubilee of 2000, and of the Commission for the recovery of the Military Arsenal of La Maddalena. In June 1995 he was appointed Knight of the Republic by President Scalfaro for having conceived the transformation of the port of Civitavecchia into an international cruise port. Editor of the Burlando Decree for the construction and management of tourist ports and facilities for pleasure boating, legislation still in force, and with which he followed the construction of about 40 tourist ports. After his leave he carried out and carries out consultancy activities for the Port Authority of Trieste, the Lazio Region, the Province of Palermo, a company of the Campania Region, Confindustria Lazio, Venice Cruise Terminal, as well as for private entrepreneurs such as Aga Kan for Yacht Club Costa Smeralda, Eng. Ligresti for obtaining a concession of the 80s for the tourist port of Loano, Eng. Caltagirone for the Molino Styky of Venice, the Soc. Italia Navigando, plus many other entrepreneurial companies in this sector operating in the ports of Iesolo, Syracuse, Gaeta etc. He is currently involved in the implementation of an urban conversion of the port area of ​​the city of Civitanova Marche and is a consultant for the maritime property of the city of Ladispoli (Rome). From 22 January 2021, he assumes, as the leading expert in the sector, the role of Vice President for the Nautical and Port sector on behalf of Blue Pool Advisors Ltd.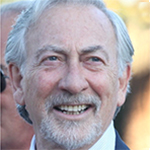 Angelo Zerilli
Vice President Nautical & Ports
a.zerilli@bluepooladvisors.com
+39.338.7159366
Contact Us
Address
Pitt House, 120 Baker Street - W1U 6TU London (UK)
Your message has been sent. Thank you!